With hundreds of sex positions described in the Kama Sutra (or rather, a few positions with countless variations and adjustments) it's no small wonder that people are always interested in learning new ways to have sex. We are, however, always surprised by how little people seem to think about the best positions for anal sex.
Technically any sex position (or nearly all of them) can be used, but what are the best ones, especially if you're just starting to explore anal sex?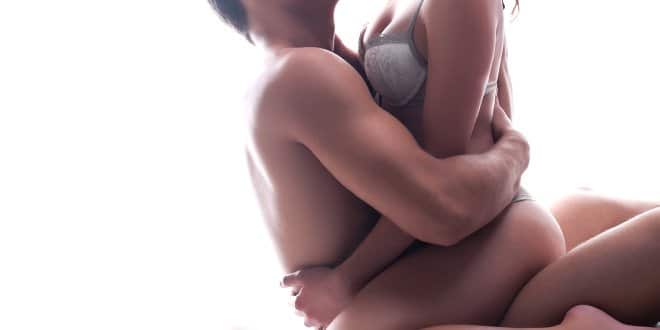 1) Cowgirl
Difficulty: 2/5
If this is one of the most highly-enjoyed positions by women because it lets you control the speed and depth of thrusting, why wouldn't we suggest it for someone new to anal sex?
Straddling your partner during anal sex should not be a problem, particularly if you are fairly tall in comparison to your partner. You will place your legs on the mattress on either side of them, and set the speed yourself. Does your partner often start thrusting harder reflexively when they get excited? Use some LELO Boa Ties to help show them a little restraint.
If you'd like it to be a bit more intimate, let your partner sit up against the headboard so you are face to face. They can use their hands to assist with the motion as they cup your bottom, and you can wrap your legs around them for extra support.
2)Spooning
Difficulty: 2/5

There's nothing quite as enjoyable as turning an early morning cuddle into slow, intimate sex. This position incorporates rear-entry, which is works best for many people during anal sex, with a slower, more intimate experience. You will be close enough to kiss each other, and have hands free to stimulate yourselves with a personal massager.
To help add leverage, you partner can also wrap their top leg over yours, or, if you're flexible, you can try to put your top leg behind theirs. If you feel like things are getting to twisted and complicated, simply move onto your stomach and let your partner shallowly thrust while lying on top of you, almost as if you're both in the plank position.
3)Sidewinder
Difficulty: 3/5
This position may be a little difficult to get into, but is perfect for slow, yet deep thrusting. To begin, you lay on your back with legs outstretched. Your partner will kneel, straddling one of your thighs, and then lifts your other leg up their same shoulder. So, for example, your left leg would be brought up to their left shoulder, and then either kept there (if you're flexible) or then bent around their hips.
Once in place you will be turned sideways to their hips, allowing them to use their hands on erogenous zones on both your front and back, while rocking on their knees. Don't worry about getting the position exactly right; differing anatomies will require different variations, and this position is all about taking things very, very slowly.
4)Doggystyle
Difficulty: 2/5
No list of anal sex positions would be complete without this one; in fact, it's the position most of us first attempt anal sex with.
Why then, is there a difficulty rating of 2? That rating is directed at your partner, who will need to remain mindful of their speed and depth while beginning doggystyle. This rear-entry position puts you both in a pose that is primal and animalistic, which is fantastic for those very comfortable with anal sex. However, even the most experienced have encountered discomfort when the thrusting partner has become too excited and entered too deep, too quickly.
Communication is key for determining when the pace can be picked up in this position, but once you have, they are in a prime position for taking control and letting things get a bit kinky. Spanking, whether with your hand or using a luxurious suede flogger takes things to the next level, in the best way possible.
5) Missionary
Difficulty: 1/5
Some people might dismiss missionary as 'boring' or 'vanilla' but a few slight adjustments make it amazing for anal sex.
Firstly, add supporting cushions under your hips to create a better angle. You may also find raising you legs to help, which can be bent at your partner's chest for medium depth, or placed over their shoulders for an even more fulfilling sensation. From there, it's all about the mood you and your partner are in. With a slow rhythm and gentle massaging of each other's bodies with warm, fragrant oil this position is intimate and sensual. With restraints and dirty talk , your old favorite becomes your kinky new one.
Conclusion
As with any position, anal sex or otherwise, different ones will work better for certain couples, based on their bodies as well as what kind of pleasure suits them best. Leave your best anal sex positions in the comments below!